AIA Meeting August 2, 2011 in San Diego
Find out more about the latest methods in modern, modular construction. It's not just theory; it's winning prestigious design awards for architects interested in sustainable building, cost efficiency and quality control.
Come to the next meeting of the Modular Architecture Brown Bag group to hear Eric Naslund, FAIA of Studio E Architects discuss his project: High Tech High. Eric will be sharing his experiences using modular construction in his COTE award-winning design.
Modular Brown-Bag Roundtable
August 2, 2011
12:00 pm – 1:30 pm
AIA San Diego
233 A Street, #200
San Diego, CA  92101
Phone: (619) 232-0109
Email: info@aiasandiego.org
Increasing interest and the recent growth in the US and abroad of new construction substantial modular buildings, and the industries surrounding it, signifies a significant change on the architectural landscape. At the National AIA level, on the new AIAKnowledgeNet, The Modular and Prefabricated Architecture Group has been established to provide a central location where architects and allied professionals can share, learn and promote state-of-the-art offsite construction to new architectural levels.
AIA San Diego invites you to join your peers who share your interest in this topic at a local Brown-Bag Roundtable. No RSVP is necessary. This is a free, member-only, bring-your-own-brown-bag event. Food vendors are available in the building for those wishing to purchase their lunch.

High Tech High
Jim Brady Architectural Photography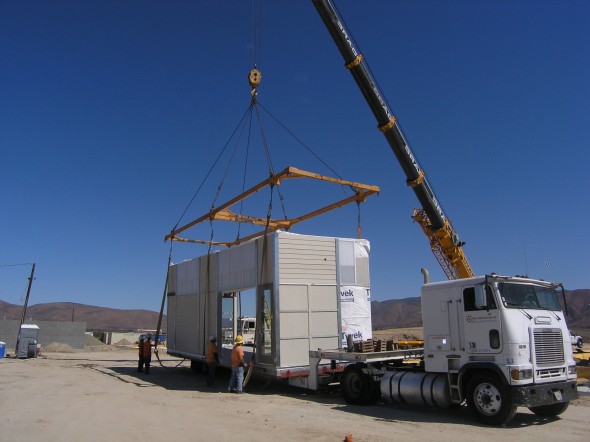 High Tech High Modules
© Miletus Group, Inc. 2011
---