Acronyms are terms made up of the initial components of words within a phrase. Eventually, acronyms become words themselves through popular use. For instance, LEED® stands for "Leadership in Energy and Environmental Design," however most design trade professionals understand that it is an internationally recognized green building certification system developed by the U.S. Green Building Council or (USGBC). This week we have added two new acronyms, LEED and BIM, to our lexicon. The two terms are frequently referenced in Modern Methods of Construction or (MMC).
Link below to view the glossary page, which will be updated frequently with new words. We would also like to invite you to suggest new terms or expressions you would like to see added to our lexicon by typing within our comment area.
LEED® (Leadership in Energy and Environmental Design)
LEED is an internationally recognized green building certification system. It provides third-party substantiation that a building or community was designed and built to be sustainable by establishing metrics for energy savings, water efficiency, CO2 emissions reduction, improved indoor environmental quality, and stewardship of resources and sensitivity to their impacts. Founded by the U.S. Green Building Council (USGBC), LEED is an open process that is publicly reviewed and provides a framework for identifying and implementing measurable and practical green building solutions.
Miletus Group is a member of USGBC and endorses the LEED program as a powerful tool to bringing the built environment to higher levels of sustainability.
BIM (Building Information Model/Modeling)
The National Building Information Model Standard Project Committee defines BIM as: a digital representation of physical and functional characteristics of a facility. A BIM is a shared knowledge resource for information about a facility forming a reliable basis for decisions during its lifecycle: defined as existing from earliest conception to demolition. According to Building Design + Construction magazine, more than 100 top design firms identify revenue from BIM projects and in the top 10, BIM is used in 58-85% of projects. Practically, BIM is about information management, which is shared by all project participants, using technology to advance creativity, productivity, and team empowerment.
Miletus Group utilizes BIM in its workflow and believes it is a superior way to bring greater design, documentation and construction efficiencies to the architectural and modular building process.
Renovated Reuse (in modular buildings)
Renovated Reuse can be defined as a reconfiguration of an existing modular building or modular building component to meet the needs of a new configuration, use or location. Renovated Reuse can be applied to all modular buildings whether temporary or permanent. Renovated Reuse is a very green process in that whole buildings and large building components can be diverted from the landfill. In the case of reuse of modular buildings and modular components, the green process is still further enhanced, as direct reuse requires far less embodied energy than recycling. Because of their component nature, modular building components can be designed in advance, as a part of their life cycle, to be deconstructed and reconstructed so that Renovated Reuse is a strategic part of a new building's business model.
In 2009 a Miletus Group renovated reuse modular project won an MBI Award of Distinction for its design conversion of a modular office building to a sustainable modular climate controlled warehouse.
Net-Zero Energy
Net-Zero describes buildings with zero net energy consumption from non-renewable resources and zero carbon emissions annually. Zero energy buildings do not need to be reliant on a traditional energy grid supply. Energy can be harvested using Solar, Wind or Geothermal technologies while also reducing the overall energy consumption. The zero-energy design principle is becoming more practical to adopt due the rising costs and negative impact of fossil fuels as well as the advent of efficient alternative energy sources. There is some debate in the design community as to whether or not renewable energy sources must occur on site to be considered true net zero. At Miletus Group we believe that it is more efficient to have the energy source as near to the point of use as possible, but it is not always the case that the best solution has the energy source on site. The location of renewable energy sources should be made on a case-by-case basis.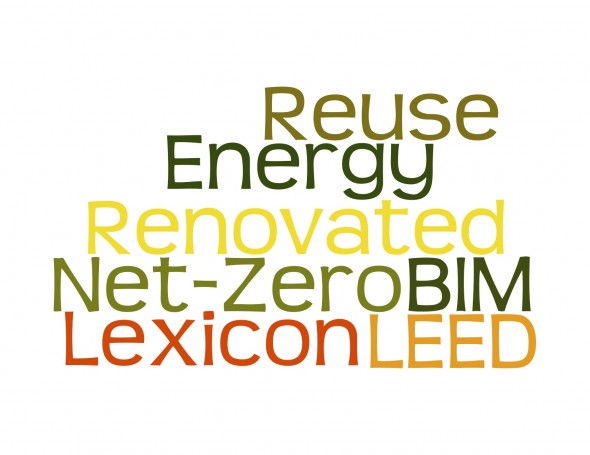 © Miletus Group, Inc. 2011
---
We return to our feature, "Architectural Blogs of Note." If you have an architectural blog you feel is noteworthy – please feel free to share the link by adding it to the comments area below. These blogs are selected for their quality and contribution to the online architectural knowledge base. As architects and bloggers we have a responsibility to continuously evolve our profession through smart and vibrant discussions, education, and involvement. We hope you enjoy our blog selections.
A456
http://www.aggregat456.com/search/label/architecture
A456 offers postings about architecture and design-based ideas across a variety of disciplines. Author Enrique Ramirez is a PhD candidate at the Princeton University School of Architecture, and is a 2007 graduate of the Master of Environmental Design program at the Yale School of Architecture.
Urban Planning Blog
http://urbanplanningblog.com
Pratik Mhatre (Ph.D. in Urban and Regional Science, Masters Degree in Public Policy and an undergraduate degree in Architecture) provides his thoughts on urban planning and design. He is deeply interested in the relationship of public policy and the built environment; especially the intersection of public health policies and their impact on socio-economic characteristics of the neighborhood/community.
DigitalUrban.org
http://www.digitalurban.org
Dr Andrew Hudson-Smith, author of the Digital Urban Blog with 5200 daily readers, has been at the forefront of developing digital geographical technologies that support design professionals working in the built environment. He is the Director and Deputy Chair of CASA, Editor-in-Chief of Future Internet Journal, an elected Fellow of the Royal Society of Arts and Course Founder and Director of the MRes in Advanced Spatial Analysis and Visualization at University College London.
---
AIA Meeting Oct 4, 2011 in San Diego
The recent growth of modular and prefabricated construction in the U.S. and abroad likely means this method of construction is reaching a tipping point in realization. If you are in the San Diego area, you are invited to a free roundtable led by Jim Wallace of American Modular. American Modular is a California manufacturer of commercial, institutional and modular buildings. For more information, link here.
Modular Brown-Bag Roundtable
October 4, 2011
12:00 pm – 1:30 pm
AIA San Diego
233 A Street, #200
San Diego, CA  92101
Phone: (619) 232-0109
Email: info@aiasandiego.org
For those outside the San Diego area, the National AIA, on the new AIAKnowledgeNet, has established The Modular and Prefabricated Architecture Group to provide a central location where architects and allied professionals can share, learn, and push the state of the art of off-site construction to new architectural levels.
© Miletus Group, Inc. 2011
---