Below is the next post, number 5, in the continuing series of prefab/modular Q&A asked by Norman Gray, a graduate student at the New School of Architecture and Design in San Diego, CA and answered by James B. Guthrie, AIA, President of Miletus Group, Inc.
Question:
Are there any new materials or technologies which are making prefab construction more cost effective?
Answer:
As far as I am aware, no none that directly pertain to offsite construction.
There are some new building materials on the horizon that show promise, but as of yet they have not made it into prefab production. At this time, the cost benefit of prefab is in the process, not the materials. This could easily change in the near future as the supply chain becomes more robust, but for now the focus has been on tweaking standard methods to make building more cost effective.
Manufacturing processes that allow repetitive work to be done quickly is the chief driver of prefab right now. Quick assembly once on the site is another. Use of sustainable building practices is yet another. Perhaps one aspect of using manufactured processes that is a new benefit to the building world is the idea of greater precision in building. Products produced in a factory setting are inherently built more accurately than on site work. This can translate into stronger and more efficient buildings. The application of the methodology to architecture is somewhat new. The building materials and technologies, however, still tend to parallel standard construction.
Related link: http://www.newschoolarch.edu
© Miletus Group, Inc. 2012
---
Acronyms are terms made up of the initial components of words within a phrase. Eventually, acronyms become words themselves through popular use. For instance, LEED® stands for "Leadership in Energy and Environmental Design," however most design trade professionals understand that it is an internationally recognized green building certification system developed by the U.S. Green Building Council or (USGBC). This week we have added two new acronyms, LEED and BIM, to our lexicon. The two terms are frequently referenced in Modern Methods of Construction or (MMC).
Link below to view the glossary page, which will be updated frequently with new words. We would also like to invite you to suggest new terms or expressions you would like to see added to our lexicon by typing within our comment area.
LEED® (Leadership in Energy and Environmental Design)
LEED is an internationally recognized green building certification system. It provides third-party substantiation that a building or community was designed and built to be sustainable by establishing metrics for energy savings, water efficiency, CO2 emissions reduction, improved indoor environmental quality, and stewardship of resources and sensitivity to their impacts. Founded by the U.S. Green Building Council (USGBC), LEED is an open process that is publicly reviewed and provides a framework for identifying and implementing measurable and practical green building solutions.
Miletus Group is a member of USGBC and endorses the LEED program as a powerful tool to bringing the built environment to higher levels of sustainability.
BIM (Building Information Model/Modeling)
The National Building Information Model Standard Project Committee defines BIM as: a digital representation of physical and functional characteristics of a facility. A BIM is a shared knowledge resource for information about a facility forming a reliable basis for decisions during its lifecycle: defined as existing from earliest conception to demolition. According to Building Design + Construction magazine, more than 100 top design firms identify revenue from BIM projects and in the top 10, BIM is used in 58-85% of projects. Practically, BIM is about information management, which is shared by all project participants, using technology to advance creativity, productivity, and team empowerment.
Miletus Group utilizes BIM in its workflow and believes it is a superior way to bring greater design, documentation and construction efficiencies to the architectural and modular building process.
Renovated Reuse (in modular buildings)
Renovated Reuse can be defined as a reconfiguration of an existing modular building or modular building component to meet the needs of a new configuration, use or location. Renovated Reuse can be applied to all modular buildings whether temporary or permanent. Renovated Reuse is a very green process in that whole buildings and large building components can be diverted from the landfill. In the case of reuse of modular buildings and modular components, the green process is still further enhanced, as direct reuse requires far less embodied energy than recycling. Because of their component nature, modular building components can be designed in advance, as a part of their life cycle, to be deconstructed and reconstructed so that Renovated Reuse is a strategic part of a new building's business model.
In 2009 a Miletus Group renovated reuse modular project won an MBI Award of Distinction for its design conversion of a modular office building to a sustainable modular climate controlled warehouse.
Net-Zero Energy
Net-Zero describes buildings with zero net energy consumption from non-renewable resources and zero carbon emissions annually. Zero energy buildings do not need to be reliant on a traditional energy grid supply. Energy can be harvested using Solar, Wind or Geothermal technologies while also reducing the overall energy consumption. The zero-energy design principle is becoming more practical to adopt due the rising costs and negative impact of fossil fuels as well as the advent of efficient alternative energy sources. There is some debate in the design community as to whether or not renewable energy sources must occur on site to be considered true net zero. At Miletus Group we believe that it is more efficient to have the energy source as near to the point of use as possible, but it is not always the case that the best solution has the energy source on site. The location of renewable energy sources should be made on a case-by-case basis.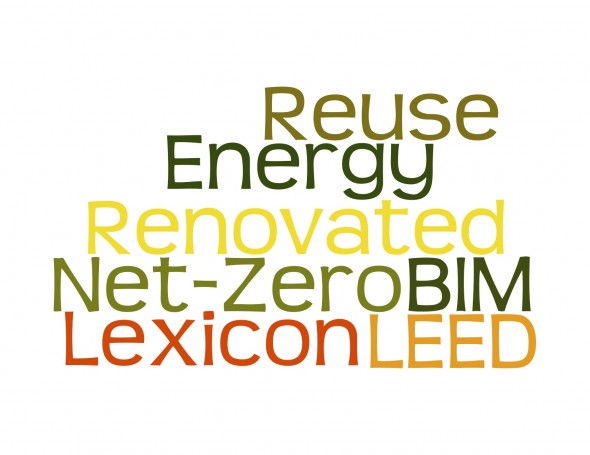 © Miletus Group, Inc. 2011
---
Words are powerful conveyors of information – but only if we are all on the same page as far as what the words we use actually mean. And words can change in their meaning over time. Look at the phrase "pre-fab" for example. Pre-fab comes from prefabricated. This word can be applied to just about everything made these days (except most buildings). In the context of buildings it has roots in home building, as in "Prefabricated Homes." This phrase was first used a few decades ago and commonly referred to mobile homes. To many people this reference invokes connotations of cookie cutter shapes and cheap construction methods. More recently "prefabricated" has been shortened to "pre-fab" and its meaning also has shifted to be applied to a new breed of house that is cleverly designed, manufactured, sustainable, of modern style, and of high quality. We hope our new glossary helps to clarify the meaning of words that are defining Modern Methods of Construction today.
Link below to see the new glossary page! We will update this frequently with new words. Please feel free to add new words you would like to see in the glossary in our comment area.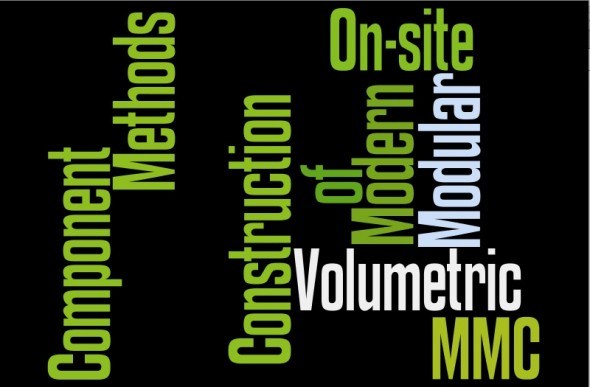 © Miletus Group, Inc. 2011
---